Pinnacle Farmhouse- Nagpur
The farmhouse belongs to the co-owners of the pinnacle group. It is situated remotely on Amravati Road, Nagpur.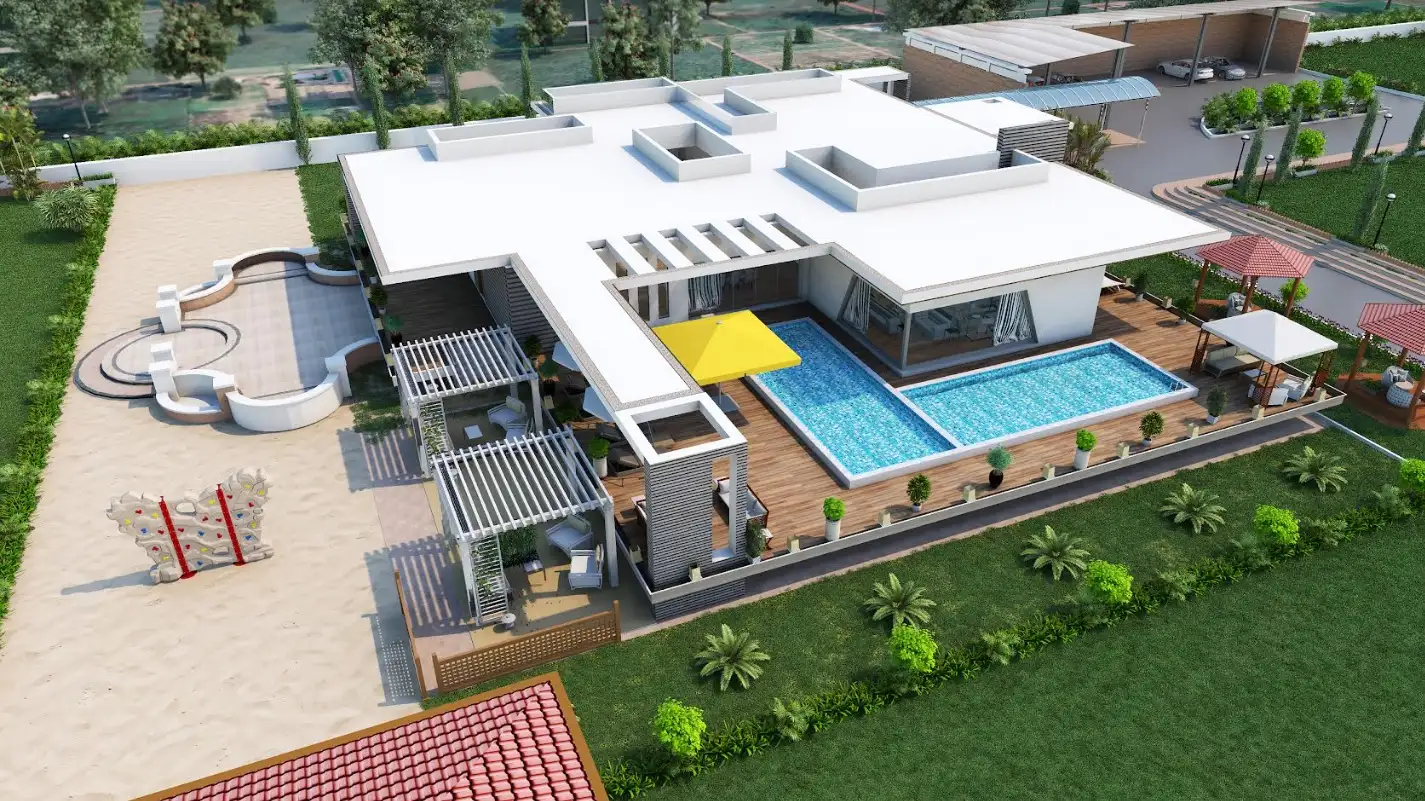 Heavy Plantation is done on the land which includes over 140 species of trees, floral plants and shrubs.
The buildings designed in modern style having maximum glazed facades enclosed with a central courtyard.
It also comprises with a swimming pool and open kitchen with semi- open sitting space.
It has 3 large bed rooms, a common kitchen dining area and a dormitory.
Address
8th Floor, Da Rock, Plot No. 230, Hill Rd, Shivaji Nagar, Nagpur, Maharashtra 440010
Phone
+91 9823118144
+91 8669666670
Email
info@conceptsarchitects.com